Students immersed in a bilingual French/English education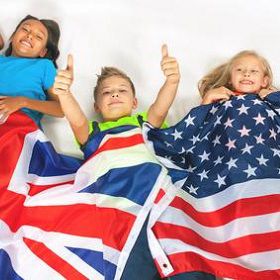 Our school is committed to teaching of foreign languages, at every age of the child. All three kindergarten classes are fully bilingual to fully engage in this dual curriculum. Instruction is given 50% of the time in English and 50% of the time in French.
Galilée School aims at:
teaching English and providing a bilingual French/ English education in immersion.
welcoming all children with foreign native languages so that they may follow a bilingual French/ English education in immersion with French as a second language (FLE - Français Langue Etrangère).
Learning another language is also about discovering a whole new world and opening your mind to another culture by getting to know its customs and traditions. Nowadays, a deep knowledge of a second language, in all its subtleties, besides one's native language, has become an essential skill.
Students also take the Cambridge English Examination, where Galilée School has a record of a 100% success rate since 2010, from the Starters Level to the KET exam level.
Teachers are certified and English speakers and talk only in English to the students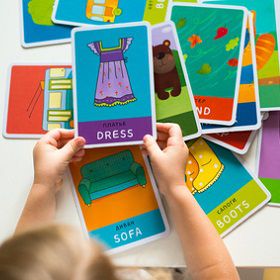 Through active learning, students learn English since nursery level in a interactive and entertaining way, in a immersed environment. This interactive education uses daily life situations. Children therefore learn to express their opinion about real-life and important subjects. A strong emphasis is placed on oral participation through exercises such as presenting yourself and role playing games. This variety of activities encourages children to express themselves, to enrich their vocabulary and to build self confidence when speaking in English.
Teaching is focused on oral, unlike conventional curriculum which is often based on writing skills. Music, sport and discovery of the world are also lessons taught in English. Upon entering primary school, lessons approach English writing skills and a greater part of schooling is progressively provided in English. The four necessary skills (oral comprehension, reading, oral communication and writing) in learning any foreign language are continuously and rigorously practiced.
When leaving primary school, students therefore have gained a sufficient level in English to enter Bilingual Middle Schools and should be able to use this skill in order to pursue their studies in an English-speaking country.
Français Langue Etrangère and English Mother Tongue curriculum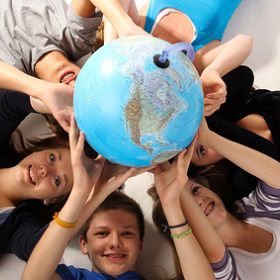 Français langue étrangère (FLE) is a curriculum where French is taught as a foreign language to non-French native speakers. It aims at integrating children how have recently arrived into the French society. In a broader way, this curriculum aims at gaining the necessary skills for foreign students to pursue their French education in a French collège, in France or abroad.
EMT (English Mother Tongue)-level students also follow a differentiated curriculum, based on the program they would have followed in an English speaking country. Teaching is based on both UK and US material. It allows the students to develop their skills in their native language.
To know more about the school