Learning means discovering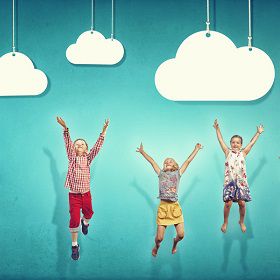 Our main purpose is certainly to teach our students "know-hows" and academic contents, in order for the children to acquire firm command of the common fundamental knowledge and skills.
This is why Galilée School:
provides each child with  tailored instruction adapted to its pace of learning;
goes in depth into the subjects of the National Education Program;
enriches the children's academic curriculum and basic knowledge by:

offering English lessons with native teachers starting from the first year of Nursery, including  sport and discovery of the world.
teaching History of Art and practising Visual Arts from an early age.
proposing an introduction to Spanish and to the Chinese language and culture.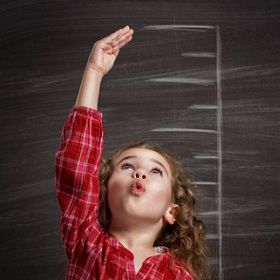 More than a rigid set of rules, the principles of community life taught at Galilée School are about "knowing how to be". Children need to feel supported in order for them to grow into responsible, committed, respectful persons, considering each new relation and any difference with the others as an enriching experience.
A strict yet caring discipline prevails in the school and the classrooms. As every child spends most of his time at school, faced with the challenge to learn how to live in a community, those "socially acceptable" behaviours, will help them feel integrated at school, and later in other social environments, must be taught at school.
 This discipline aims at explaining the reasons for those principles of community life and getting buy-in and support from the children. This is why the school timetable allows for a daily discussion time dedicated for the children to express their feelings and debate, with the help of adults, on the events of the day.
The kindness of the teaching team give the children the opportunity to find their own way in this environment and learn who they really are. They discover their own talents and get enough self-confidence to progress and try, make mistakes and learn from their mistakes. Our school wishes to show them a complete trust and unconditional support in fulfilling their dreams, which offers them the possibility to look confidently towards the future and dare to create their projects. This humanistic approach supports the students' discovery of their own identity and abilities and helps them succeed by learning how to tame and develop them.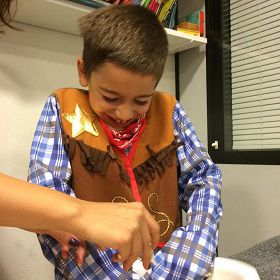 Pleasure in doing, joy in discovering, pride in succeeding,... those feelings serve as a driving force as they provide the pleasure to learn. This plays a major role at school because they determine the children's attention span and their memory ability.
Our teaching team has been trained to Nonviolent Communication, designed by the psychologist Marshall Rosenberg, which allows children to build their self confidence and self-esteem. According to Marshall Rosenberg, NVC aims at "compassion, a flow between myself and others based on a mutual giving from the heart." NCV gives us a better understanding of the way we function as human beings, and what helps us thrive personally and collectively.  It brings us to change the way we see behaviours of others and to develop a sympathetic listening for everyone.
Children need to be valued so that they may acknowledge their own success and to be encouraged by adults on their positive behaviours. The teacher must be compassionate with all his students, whether precocious or within average.
A team of experienced and well-trained teachers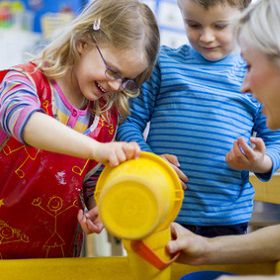 Each member of our teaching team has been selected for his/her teaching skills as well as his/her behavior. Each member of the personnel is passionate about education. Teachers should undergo continuous training to update their knowledge and obtain the necessary tools for them to give their best in their relation to the children. They shall not just transmit their knowledge; together they form a flexible and open-minded team, ready to adapt themselves to different students. We think that the student's success depends also on the teachers' ability to challenge their methods and their willingness to continue training throughout their career. When regularly followed, this training can become a real professional development.
All the teachers have a proven and long record of professional experience in various bilingual schools, in France and abroad. Those varied skills of the teachers also enriches the pedagogy proposed by our school.
To know more about the school