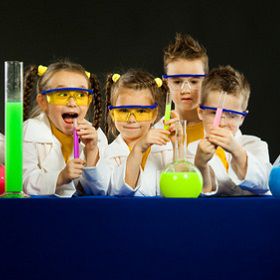 Students are given an introduction to Spanish language with a native teacher which progressively make them understand and speak this language. They also get to discover the culture of this European country in an entertaining way.
Science with the "Mad Scientist" Club (Les Savants Fous)
Science workshops are a fun way to learn about science and get the children to discover the world by themselves... Atmosphere, genetics, forensics, water cycle, the mystery of plants, what is a robot, the brain... are only a few of the subjects dealt with in those workshops.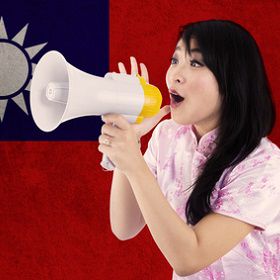 Tuesday Chinese language and culture with the "Little disciple" (Petit Disciple)
Let's discover the most ancient language still spoken nowadays, and its fascinating and rich millennial culture. Chinese teachers will guide the students thanks to an entertaining and progressive teaching method designed for the European youngsters. They discover the Chinese language and characters in an entertaining way, thanks to etymology, grammar; the adventures of the "Little Disciple" introduce them to Chinese culture throughout the year.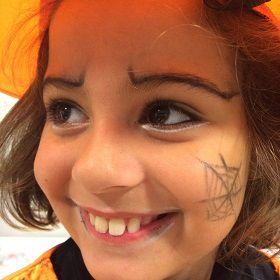 Discover acting through games designed to work on the voice, body expression, elocution, improv exercises to develop imagination and creativity, and practice on both classical and contemporary plays, or original creations by the students. The workshop aims at having the children to play, overcome their shyness and creating a show at the end of the term.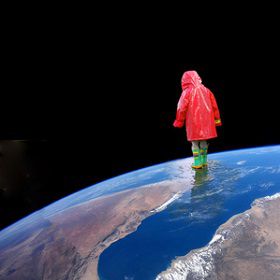 Friday: Philosophical goûter
Students learn to decipher human thoughts and emotions thanks to tales and debates between the students. Knowing how they function allows them to be more present, attentive and focused on what they do, what they feel, what they perceive from our environment more accurately through simple exercises. Entertaining exercises to concentrate, relax, be open to new perceptions of themselves and of their environment, build self esteem, encourage creativity.
Bilingual Wednesday workshops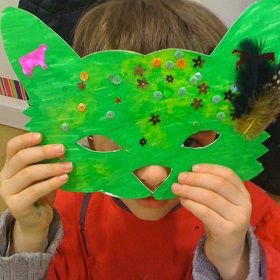 Every Wednesday, except during holidays, in the morning (from 9 a.m. to 11:30 a.m.), Galilée Bilingual school offers for children from 3 to 6 the following activities in English with a native teacher:
Traditional music and rhymes
Discovery of the World
Storytelling
Do-it-yourself workshop
Collective games
We consider that a language is alive not only when you use it to speak, but more essentially when you use it to mime, sing, dance. Entertainment plays an essential part and language learning becomes connected to this notion in the mind of the children. Their intelligence is stimulated and they enrich their vocabulary while having fun and progressing at their own pace.
To know more about the school